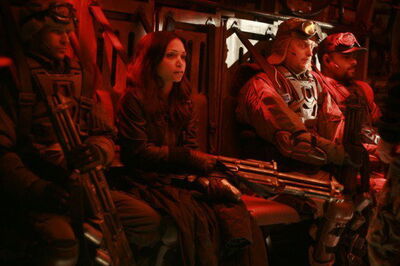 Tess De La Vega is a woman aiding Jake Mason during his search to find his sister Lyra. She is shot while escaping the EDS dreadnought, but survives. She is one of the first members of the new Red Faction when the Red Faction and Marauders are allies again. She is portrayed by actor, Danielle Nicolet.
Ad blocker interference detected!
Wikia is a free-to-use site that makes money from advertising. We have a modified experience for viewers using ad blockers

Wikia is not accessible if you've made further modifications. Remove the custom ad blocker rule(s) and the page will load as expected.